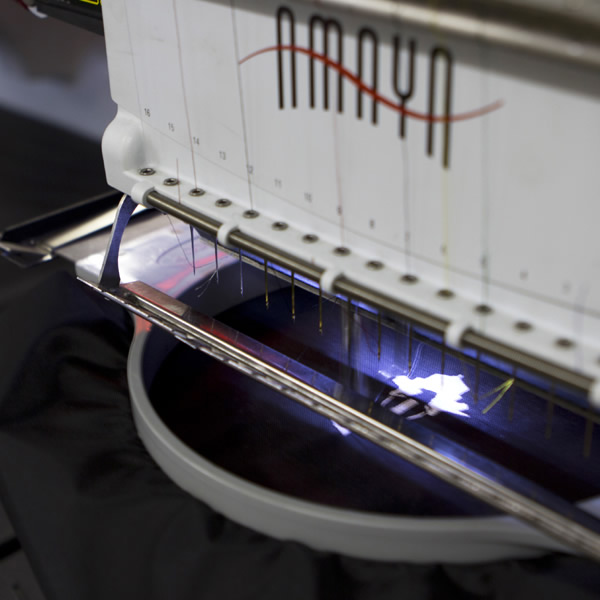 The design is embroidered onto the fabric using a fully automated computer controlled machine. This allows production of both small (1 piece) and large runs (a few thousand pieces).
In order for the machine to function it requires a digitized embroidery file that has to be produced through a process called embroidery punching. The cost of work is calculated based on the number of stitches.
Graphical files must be provided with in the following formats: Adobe Illustrator or Corel Draw, Macromedia Freehand saved in version 10 or converted into generic .eps.
The files must be in color mode RGB or CMYK and cannot contain shades but only spot colors. Any nuances will be converted in adapted spot colors. Make sure that any text continued is either converted into vectors or all that all the fonts used in the file are be attached.

It is advisable to attach a low resolution .jpg version or a hard copy for a quick check of the tracks and the colors.