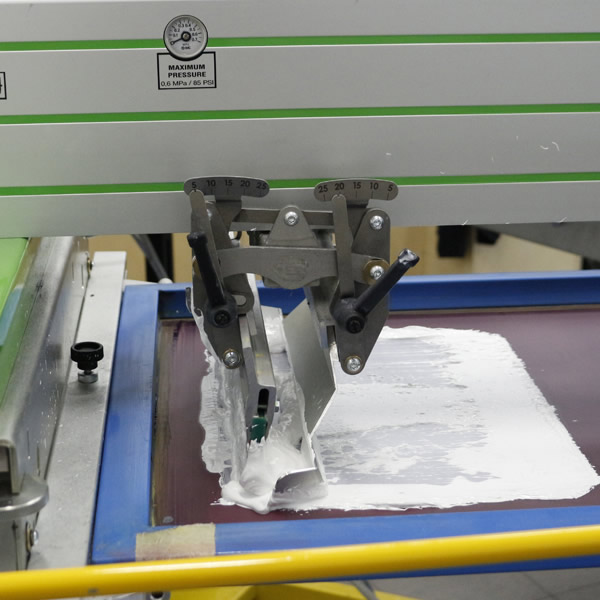 A mesh is used to transfer ink onto a substrate, except in areas made impermeable to the ink by a blocking stencil. A blade or squeegee is moved across the screen to fill the open mesh apertures with ink, and a reverse stroke then causes the screen to touch the substrate momentarily along a line of contact. This causes the ink to wet the substrate and be pulled out of the mesh apertures as the screen springs back after the blade has passed.One color is printed at a time, so several screens can be used to produce a multicoloured image or design. This method is ideal for large production runs.
Graphical files must be provided with in the following formats: Adobe Illustrator or Photoshop, Macromedia Freehand saved in version 10 or converted into generic jpeg. The files are to be saved or exported for Apple platform with RGB or CMYK color mode.
Accepted extensions: .psd / .tiff both uncompressed.The required minimum resolution is 300 dpi with CMYK or RGB color mode.
It is advisable to attach a low resolution .jpg version or a hard copy to check graphics and colors.